Bren Hester - Founder
An alumnus from Ravensbourne University London, Bren Hester is an experienced broadcast events producer and has contributed to over 350 international sports events including 58 tennis majors, motorsports, winter sports, athletics and aquatics. He specialises in complex event planning connecting the contributing vendors and organising the technology integration. Bren is a skilled technical author and architect designing bespoke illustrations and workflow diagrams for Frame Set and Match projects. Bren has authored host broadcaster production guidelines for a variety of sporting federations as well as contributing to the planning of international tennis, football, rugby, high school football and winter sports competition.
Bren's background in VT engineering and dubbing, studio production, presentation, MCR and post production offers a broad technology base that continues with regular contributions in an EVS, editing and production hybrid role.
Bren has also contributed to seven Olympics as a Broadcast Venue Manager and single-handedly led the project for the broadcast of the International Premier Tennis League (2014-2016) involving five consecutive three day tennis tournaments in five host cities.
Bren has been associated to men's professional tennis since 1997 attending numerous majors, ATP Tour 500 and ATP Tour Masters 1000 events in an editing, EVS Operations/IPD, planning and producing role and is a considered a 'tennis veteran'.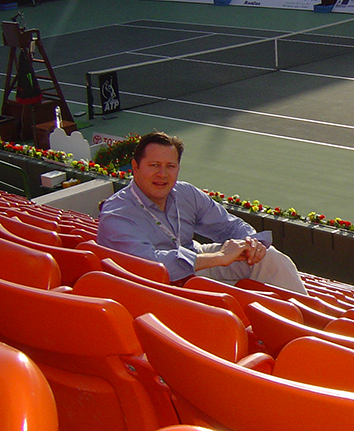 Fabrizio Fornasiero
Fabrizio is widely considered to be one of the finest camera operators in the sports entertainment industry and an expert in the craft of rapid ball follow, exposing commercial signage and really capturing the end consumer experience. His talent and dedication to the craft has resulted in being one of the most in demand camera experts around a field of play and has travelled to sporting venues in all four corners of the globe.
'Fabry' is vastly experienced, contributing to sports events worldwide including Alpine Skiing, Formula 1, Serie A, Champions League, NFL, Live Music and 15 seasons of ATP Masters 1000 tournaments and tennis majors. Fabry is ideally suited to selecting and positioning the camera hardware, constructing complex camera plans, on court frame rate variables, mounting methods and lens selection. As a project Fabry guarantees a well prepared synergy between camera positions, fan compositions and in venue signage, carefully considering the critical visuals that make up the fabric of a sports entertainment event.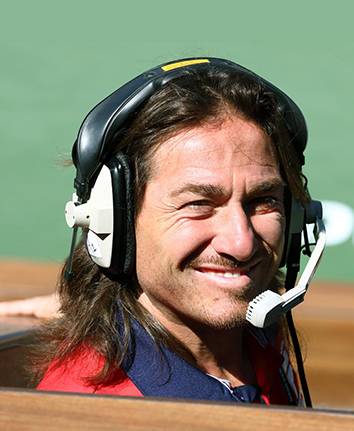 Manny Neto
Manny is a television director, vision mixer and technical producer with more than 30 years of television experience ranging from corporate to broadcast production, technical planning, training, and technical production guarantee roles.
As a match director Manny has directed tennis events worldwide for the ATP and WTA tours as well as the prestigious tennis majors. He has directed at the Summer Olympic and Commonwealth games in addition to international boxing and studio shows for ESPN, BT Sport and the Tennis Channel. Being a director with a good understanding of broadcast engineering has enabled Manny to guarantee facilities for IMG at English Premier League fixtures as well as the Davis Cup and International Premier Tennis League (IPTL).
Manny's background of television unit management in the military is complemented by years of experience gained as a staff and freelance vision mixer on events such as the ICC cricket world cup, The Open Golf, Moto GP, English Premier League football and rugby as well as speedway, boxing, biathlon, greyhound racing, and studio shows like Soccer Saturday and SKYSPORTS news.
These skills are complemented by strong presentation, technical understanding and teaching skills gained in 20 years of switcher training performed for Sony as an accredited trainer. Manny also worked for Sony as the European product manager for switcher systems before returning to live production as a director.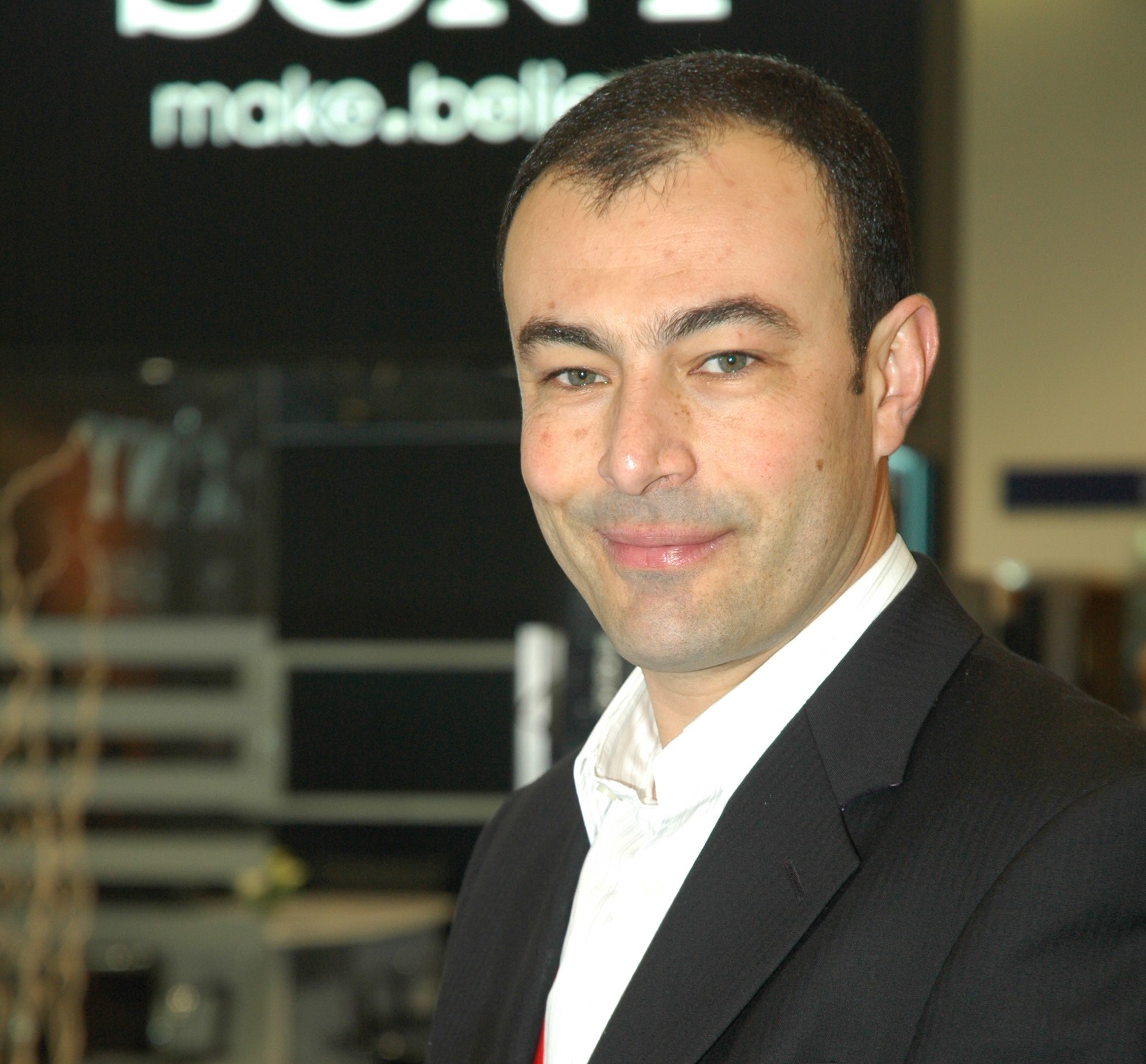 Lucia Grosso
Italian native Lucia Grosso has been associated to strategic planning and production for concerts, performances and cultural events. Specifically as a tour, booking or production manager Lucia's responsibilities include technical and logistical organisation as well as a direct liaison to artists, the art direction, press office and operations departments.
Lucia is a highly organised production and logistics expert with a passion for culture and sport.  Her professionalism and dedication guarantee a multifaceted profile capable of using her competence and aptitude for problem solving effectively in various event or performance situations.
Lucia has considerable experience in top level management as a personal and executive assistant and office manager at both domestic and international level, particularly agenda planning, travel logistics, project commitments, events, associated meetings and budget control.
In recent years Lucia has brought her skills to the sporting landscape both on the field as a runner and as a production assistant including ATP Masters 1000 tournaments in Rome, Milan and Paris.
Dynamic and passionate, Lucia loves to use her professional background to make a meaningful and valid contribution to complex event delivery.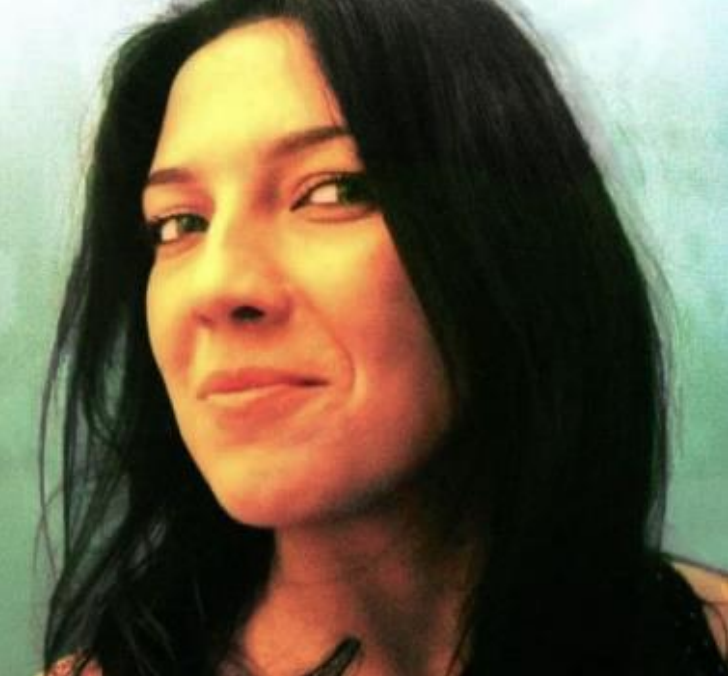 Riccardo M Alfano
Riccardo divides his time between London and Rome and is a vastly experienced lighting camera professional contributing to both single camera format and multi camera outside broadcast productions. Ricci is also the International Liasions Representative for the Guild Of Television Camera Professionals.
With a degree in Architecture from the University of Rome, Ricci gained experience as a cameraman with a local facilities company before moving to London at the turn of the Millennium where he established himself in the fields of news gathering, musical performances and sport.
Ricci's CV includes contributions to the screens or live performance recordings of Adele, Janet Jackson, Peter Gabriel, Bryan Adams, Robbie Williams and Coldplay and has been a regular with BBC News for more than a decade .
Sport has also played a big part of Ricci's professional life with credits in Champions League, Motor Racing, Tennis and UFC.
A highly versatile professional with experience handling multiple camera formats, lenses and media management software Ricci makes a significant contribution to any production team and comfortable both in quick turnaround news gathering environments or complex multi camera situations where attention to detail and remaining calm under pressure are the keys to success.